See If You're an Art Aficionado with Our Fall Sale Art Quiz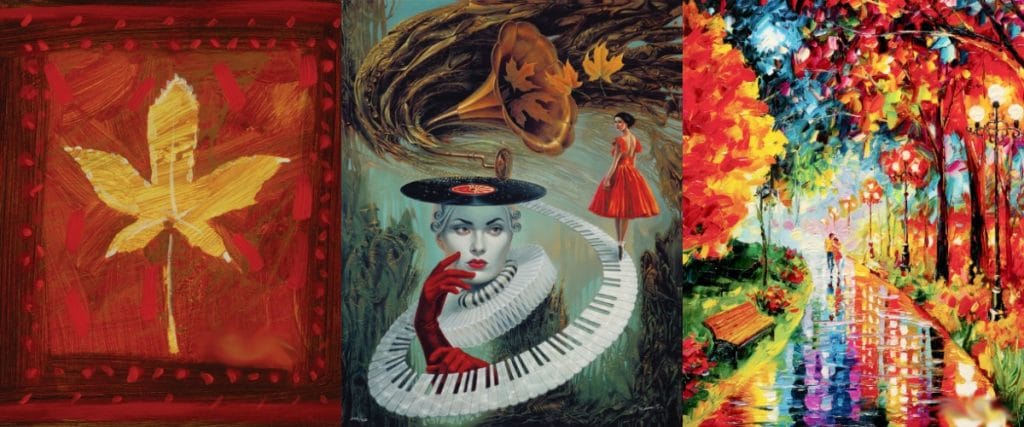 With Park West's 2018 Fall Sale in full swing, it's time to get to know our featured art and artists with our new art quiz!
As the largest privately-owned art gallery in the world, Park West Gallery carries artwork from some of today's most renowned contemporary artists. Our new Fall Sale showcases colorful works from Peter Max, Chris DeRubeis, Slava Ilyayev, Linda Le Kinff, and so many more internationally famous artists!

We know that our collectors and fans pride themselves on knowing EVERYTHING about their favorite artists, so we've put together this quick, clever quiz to test your art knowledge and help you learn more about our Park West artists. We blurred out some of the signatures to make sure it isn't too easy. Good luck!
[wp_quiz id="46674″]
How did you do on our art quiz? Be sure to let us know on Facebook and Twitter!
If you're interested in artwork from our Fall Sale Collection or have questions about collecting, be sure to contact our gallery consultants at (800) 521-9654 ext. 4 during business hours or sales@parkwestgallery.com for information on collecting Fall Sale art.
LEARN MORE ABOUT PARK WEST'S 2018 FALL SALE:
LOVE LEARNING ABOUT ART?
You can view remarkable works by some of the masters of art history at Park West Museum in Southfield, Michigan.
Just outside of Detroit, this free-to-the-public museum collects one-of-a-kind paintings and limited-edition graphic works by some of the greatest artists in history, including Rembrandt van Rijn, Pablo Picasso, Pierre-Auguste Renoir, Marc Chagall, Joan Miró, Francisco Goya, and Albrecht Dürer.
https://youtu.be/oR5n5JeTvtQ
Park West Museum is open Monday through Saturday from 10 a.m. to 6 p.m. and Sunday from 11 a.m. to 5 p.m. The museum is located at 29469 Northwestern Highway, Southfield, Michigan 48034.
You can find more information about visiting Park West Museum here.