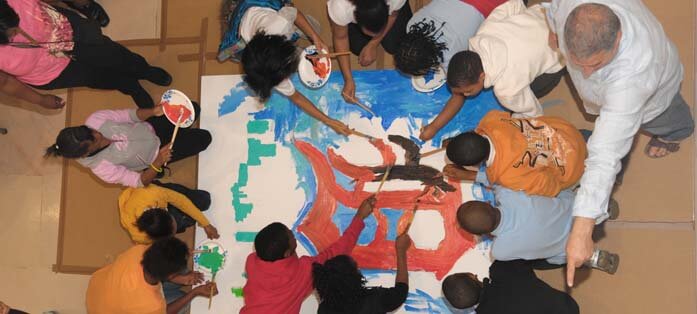 PARK WEST CARES
Since its inception in the summer of 2010, the Park West CARES goodwill initiative has helped countless charitable organizations through our locations in Southfield, Michigan and Miami, Florida, as well as extending to other communities nationwide.
Park West CARES has donated thousands of items, including brand new clothing, fine art and art books, to charitable and educational organizations throughout the United States. Our commitment to community outreach has also brought various Park West artists to schools nationwide to conduct art enrichment programs, seminars and lectures for students.
To nominate a charitable organization in your community that would benefit from the Park West CARES initiative, please email your submission to pwgcares@parkwestgallery.com.